Masters in School Psychology and Counseling Services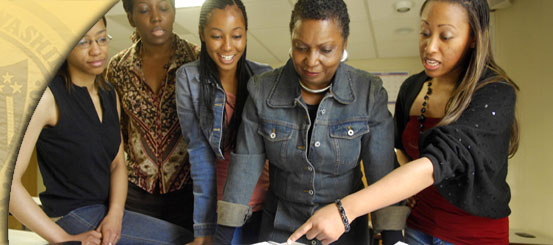 The School Psychology & Counseling Services program is a combined program that features clinical/professional tracks leading to a terminal Masters degree in one of three professional content areas: Clinical Mental Health (Counseling Services Track), School Counseling (Counseling Services Track), or School Psychology (School Psychology Track). Each track is designed to produce entry level clinicians in their respective areas, as each are fully aligned with professional training and licensure standards. Although common training elements exist across the three areas of training, candidates enrolled in the School Psychology and Counseling Services program must choose a specific track of interest, and follow the training plan specific to that content/specialty area. 
In addition, the conceptual foundations of our curriculum is rooted primarily in contemporary theories, evidence-based practices, and research in psychology and education, especially cultural competency. The courses emphasize (a) the interplay between theory, research, and practice (using science to inform practice and practice to inform science), (b) proactive and preventive approaches to meet the complex needs of an increasingly diverse school population, (c) shared responsibility of schools, homes, and communities; (d) attending to the entire student population, with a special attention to the needs of minorities and other traditionally underserved student groups, and (e) the integration of traditional and non-traditional service delivery models that focus on accountability and on solutions, rather than deficits and problems.
Apply
Request Information
Caution to Prospective Students
The Board of Trustees of Howard University on September 24, 1983, adopted the following policy statement regarding applications for admission: "Applicants seeking admission to Howard University are required to submit accurate and complete credentials and accurate and complete information requested by the University. Applicants who fail to do so shall be denied admission. Enrolled students who as applicants failed to submit accurate and complete credentials or accurate and complete information on their application for admission shall be subject to dismissal when the same is made known, regardless of classification."